Okay, so your kitchen needs an update. The scalloped cabinetry design and tiled countertops just aren't working for you anymore. You can't stand to look at the ivory-toned appliances a minute longer. We don't blame you. A person can handle only so much beige in one lifetime. You're ready to bring your kitchen into the modern day—and Tom's Best Quality Remodeling of Schaumburg, IL, can help.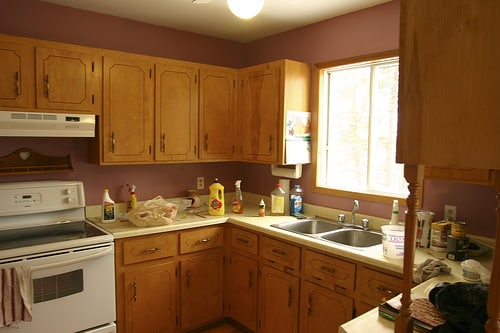 photo credit: Kitchen via photopin (license)
From kitchen design to the finishing touches, our team offers the best kitchen remodeling in or around Schaumburg, Hoffman Estates, Arlington Heights, and Palatine. Our team of experienced professionals can take a customer's bland or outdated kitchen and turn it into the envy of friends and family members.
Want to see for yourself? Just look at our kitchen design gallery to get a feel for our past kitchen-remodeling projects. Be sure to also check out the positive things that satisfied customers have said about our quality work, craftsmanship, reliability, and professionalism.
No kitchen project is too big or too small for Tom's Best Quality Remodeling. From countertop replacement to a complete gut job, we can do it all from start to finish. You can stop wishing your kitchen out of the 1980s and begin the process now by scheduling a free consultation and estimate with one of our staff members. Let us dream with you and help select modern design features that will stand the test of time.
After your initial consultation and quote, the decision whether to remodel your kitchen is up to you. Our kitchen-remodeling estimate comes with no obligation. So what's the harm? Schedule an estimate with the kitchen design team at Tom's Best Quality Remodeling by calling (847) 202-6465.
We can help you get a vision for your kitchen to bring it into the current decade. Contact Tom's Best Quality Remodeling of Schaumburg today.