Arlington Heights Home Improvement
---
Bathroom Remodels
---
Tom's Best will work with you to pick out new tile, faucet, shower, or vanity that makes the bathroom pop. No matter your bathroom remodel ideas, we can help turn them into reality. From simple projects to full renovations, Tom's Best can help you find the look you love.
Kitchen Renovations
---
Kitchen renovation projects in Arlington Heights can be a scary thing, but we offer design services that make the entire process easier. From changing the layout of the kitchen to picking out new countertops, we'll guide you through the decisions.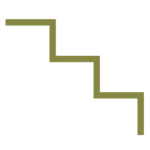 Finished Basements
---
Tired of having a space in your house that is virtually unusable? Tom's Best can help with your basement finishing project and create a space the entire family will enjoy. If your plans include a guest bedroom or bathroom in the basement, we can tackle them, giving you some additional square footage.
Home Additions
---
Maybe you're just looking for a serene space to call your own at the end of the day. Tom's Best provides room additions services that can turn your master bedroom into a luxury suite. We can even expand that small family room and turn it into a space for your family to enjoy a game night or watch a movie together.
Kitchen Remodeling in Arlington Heights, IL
---
Here are just a few of the ways we can assist in your kitchen remodel: